SHOP OUR BEST DEALS FOR PRESIDENT's DAY WEEKEND! BUT HURRY, SALE ENDS SOON!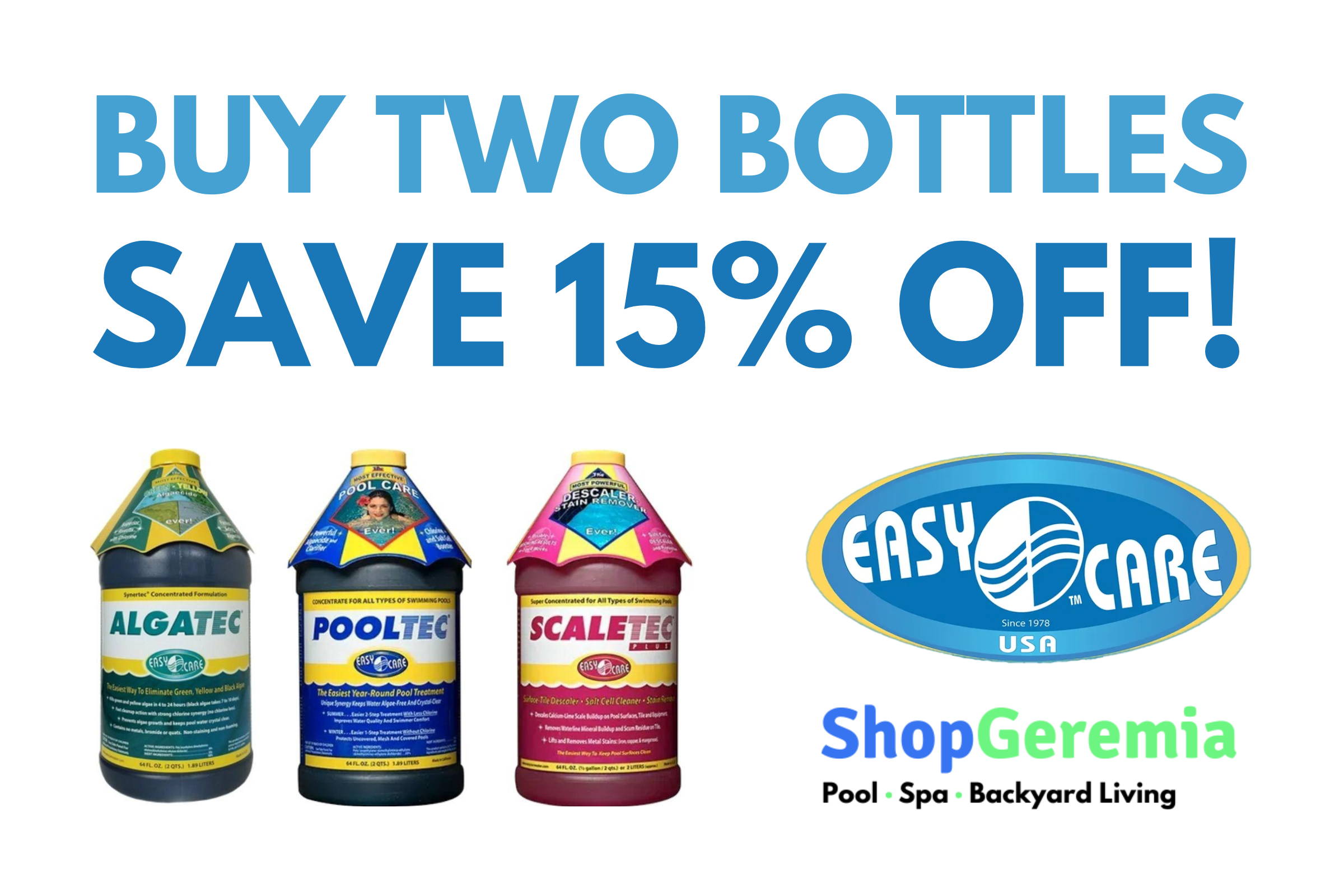 Make sure your pool is always in pristine condition with Easycare!
Whether it's Algaecides or Clarifiers, we have everything you need to keep your swimming pool at its best. Purchase any TWO 64 oz. Bottles of Easycare Maintenance Chemicals and receive an automatic 15% OFF discount - the perfect way to ensure that your dream oasis stays beautiful year round!